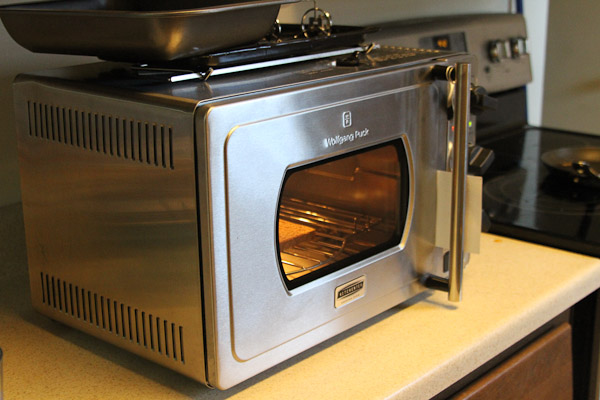 The holidays are creeping closer and before we know it we'll be baking and cooking our way through big family meals, gatherings with friends, cookie exchanges, holiday parties and so much more.
I don't know about you, but I'm always wishing for more oven space or for my oven to cook faster so I can get more baking done. Well, actually, I don't know if I want to get more baking done or get out of the kitchen quicker. Thankfully, the Wolfgang Puck Pressure Oven can help me do both.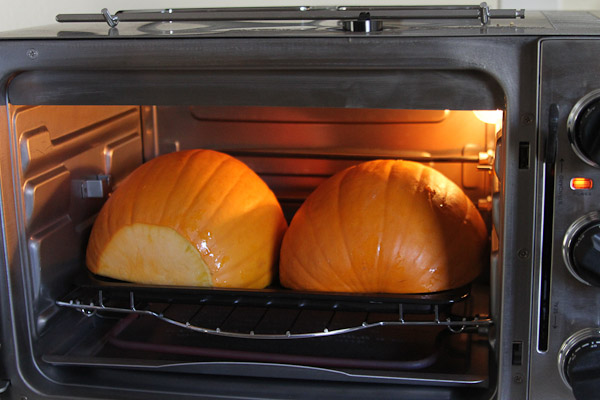 The Wolfgang Puck Pressure Oven bakes, toasts, roasts, broils, and will even rotisserie a chicken. Basically anything you do in your kitchen oven you can do in the pressure oven, but the pressure oven will get it done in about 1/3 of the time. Imagine getting dinner done in a third of the time. I love it!
I cooked a pie pumpkin in the pressure oven in just 30 minutes which is quick! I was impressed right away with how quickly the pressure oven cooks food. An unstuffed turkey will cook in as little as 45 minutes versus the normal 3 hours. Think about that. No more worrying about having enough time to cook the turkey and all the trimmings just pop the turkey in the pressure oven and it's done in less than an hour.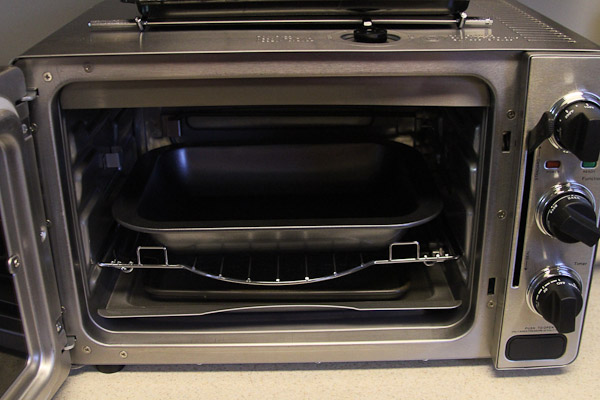 Another great bonus of the pressure oven, in my opinion, is that it's quick and easy to make up a batch of cookies or brownies without heating up my big oven. If I'm having a big baking day it's no problem to turn on my kitchen oven and cook throughout the day, but sometimes I just want to cook a small batch of cookies so the pressure oven works perfectly.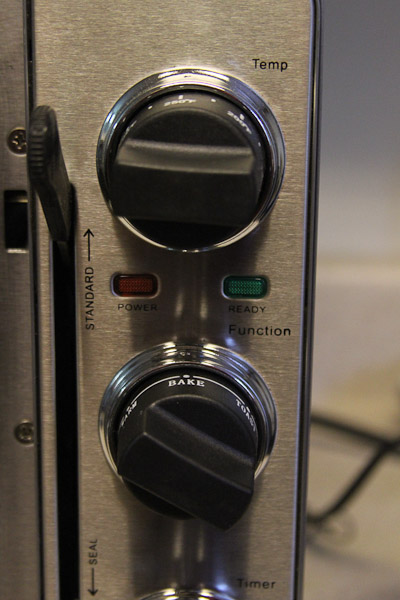 Your ads will be inserted here by
Easy Plugin for AdSense.
Please go to the plugin admin page to
Paste your ad code OR
Suppress this ad slot.
A few things to know about the Wolfgang Puck pressure oven BEFORE using:
1. There MAY be a small amount of odor or smoke may be detected when you are doing a trial run of the oven. Don't panic. It's normal. The trail run requires running the oven for an hour. Thirty minutes on bake and thirty minute on rotisserie. After that you are good to start baking and cooking in the oven.
2. The top and front of the oven get extremely HOT when the oven is in use! Take care not to touch either of those surfaces. The handle on the door will remain cool, but the other surfaces are hot, hot, hot. Be sure to keep hands clear of the oven surfaces. Additionally, hot pads should be used when moving dishes into and out of the oven.
3. When using the timer on the pressure oven it makes a tick, tick, ticking noise. At first I found it slightly annoying, but now I don't even hear it.
4. When using the oven in the pressure mode be sure to turn the vent release dial to vent and let the pressure dissipate before lifting the sealing lever and opening the door.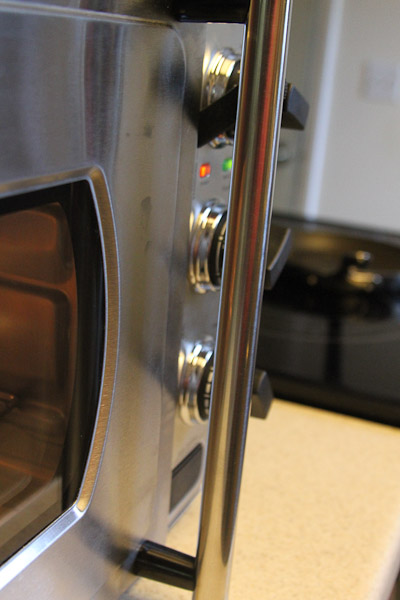 Videos about the Wolfgang Puck Pressure Oven can be found here: http://www.puckoven.com/videos.html
Additional information can be found here:
http://www.puckoven.com
https://www.facebook.com/WolfgangPuckOven
https://twitter.com/WP_PressureOven
http://pinterest.com/WPOven/
http://www.youtube.com/channel/UC5FXLao7mdYdW5XL-MrNVzA/feed
https://plus.google.com/u/0/b/114345521465327974724/114345521465327974724/posts