05.12.13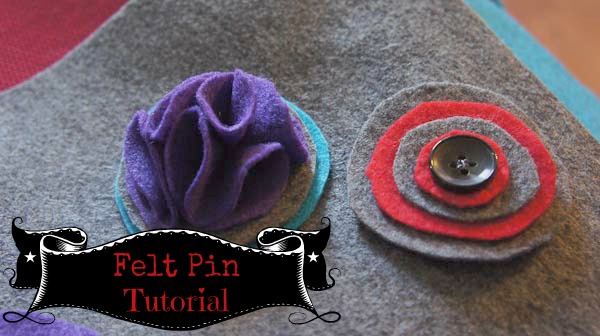 If you are in need of a last minute gift these are incredibly easy to make and will take less than 15 minutes. Pins are a great accessory for a jacket of coat. If you don't want to use as a pin you can add a hair clip instead of a pin or just use for a gift wrap embellishment.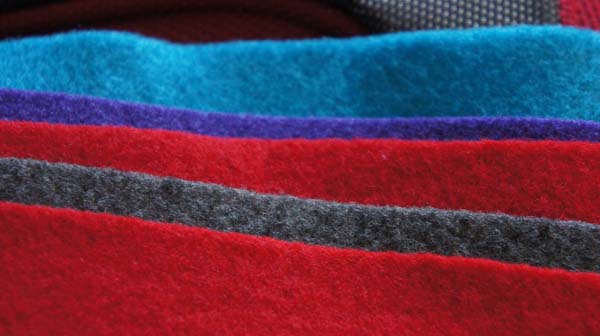 SUPPLIES
Felt, various colors
Assorted buttons
Scissors
Hand sewing needle
Thread
Bar pins
Hot glue
DIRECTIONS
This is so easy you'll wonder why you havent made a bunch of these to have on hand for gifts.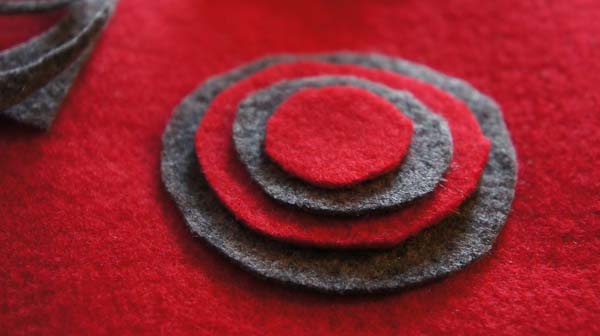 For the red & grey circle pin:
Step 1: Cut felt into different size circles. No need to measure just cut into different sizes.
Step 2: Layer the circles from largest to smallest.
Step 3: Add a button to the top of the layers and, using a sewing needle and thread, sew all the layers together.
Step 4: Use hot glue to adhere your bar pin to the back of the layers.
That's it. You are done!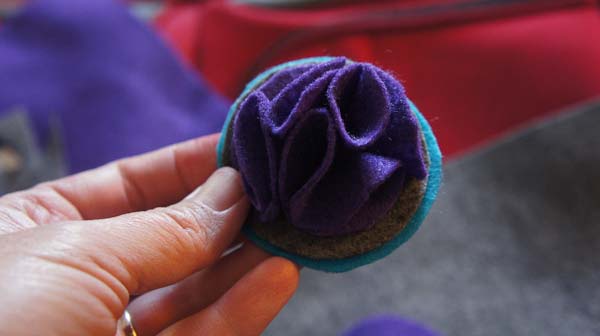 For the purple flower pin:
Step 1: Cut 2 circles of various sizes and colors for your bottom two layers. Cut 4 circles of the same color and roughly the same size to make the petals.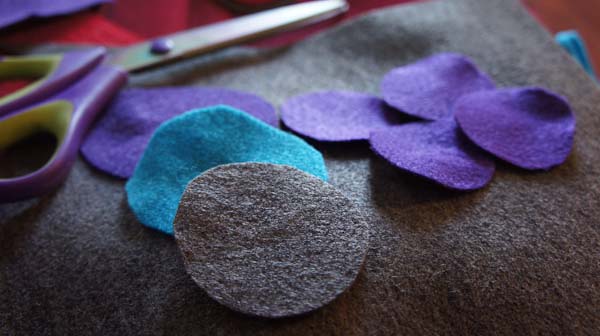 Step 2: Working with one small circle at a time, fold the circle in half and then fold in half again so the circle is quartered and creates 1/4 of the flower. I put in a quick stitch at the point to hold it together.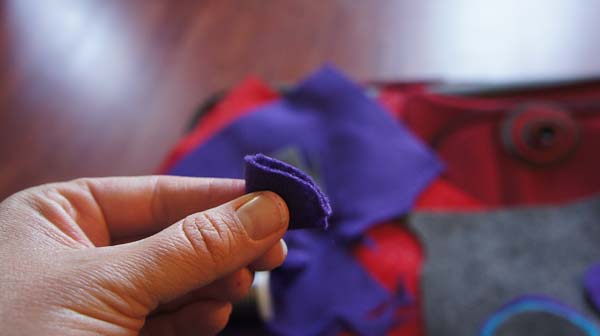 Step 3: Layer the felt with largest circle on bottom, then next size then the quartered circles. You'll put the point in the center of the felt to create a circle with the folded petals.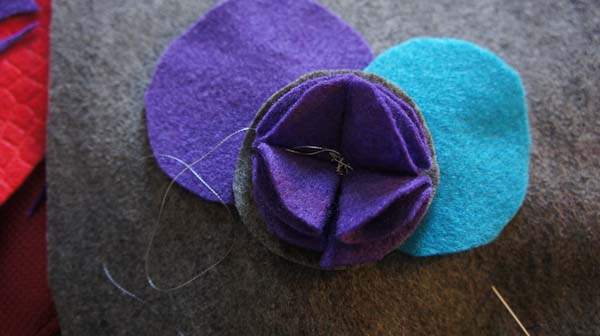 Step 4: Sew the center of the flower petals to the two layers of felt.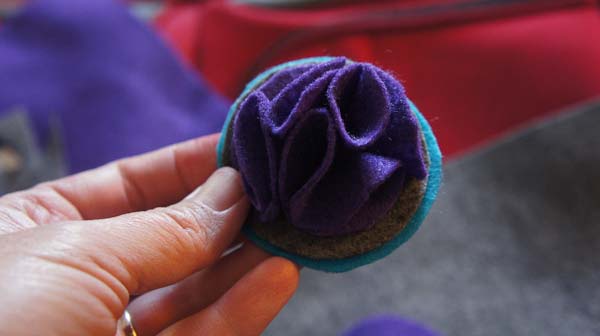 Step 5: Fluff up the petals. Use hot glue to adhere pin bar to back of flower.
Thats it. Quick and easy.
Buy everything you need to make these pins with MystiKit: