02.20.13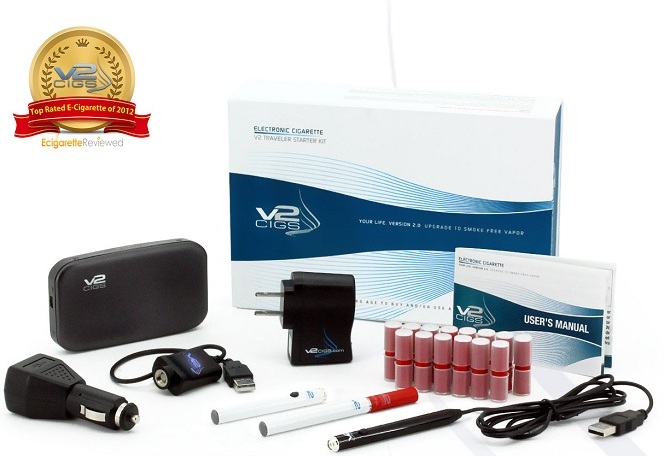 Maybe you've been trying to reduce the number of cigarettes you smoke. Maybe you want to quit and are having a hard time. Whatever your reasons, V2 cigs is offering you the opportunity to try eCigarettes at a 20% discount.
Of course, I have ulterior motives for wanting you to try eCigarettes. I think everyone should spend time in the great outdoors hiking, biking, or enjoying whatever sport strikes your fancy. However, smoking is not really conducive to being active. We all know smoking can slow you down and make you winded pretty darn quick.
If you could still enjoy the nicotine of smoking without the health problems wouldn't you want to give it a try? Plus, and here's the big one, think of all the money you'll save!!! Seriously, bank the money you would spend on cigarette and you'll be enjoying a nice vacation in no time at all. I'm not sure what cigarettes cost in other parts of the country, but in Michigan they are over $5 a pack and might be closer to $6. Yikes!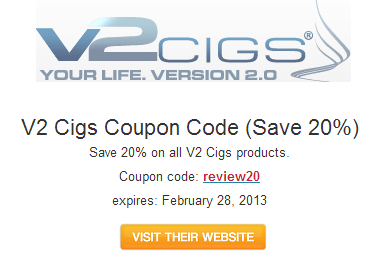 I've never used eCigarettes so I can't give you my opinion on them, but many people have used them and they have left reviews at eCigarettereviewed.com, which is the larget and most reliable source of review for electornic cigarette products.
The standard eCigarettes kit comes with an automatic and a manual battery, USB Smart Charger, wall adapter and ten flavor cartridges. The Ultimate Starter Kit includes 25 cartridges, a car charger, a USB-powered battery, another battery, a metal carry case, a portable charging case and a lanyard. I think the Ultimate Starter Kit is the way to go especially with the 20% discount.
Go on, if you've read this far you know you've been wanting to give eCigarettes a try. Remember to use the code REVIEW20 to receive 20% off your order at checkout! This offer self destructs on February 28th. Act soon.
Thankfully, I received compensation for sharing this promotional information with you today.