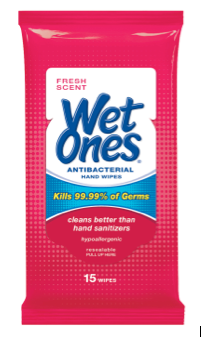 We are in the height of cough and cold season and I'm doing everything I can to keep my family and myself healthy. Of course, it helps that we are home the majority of the time and not exposed to many germs, but when we do go out I make sure I have a package of Wet Ones Handi Wipes with me.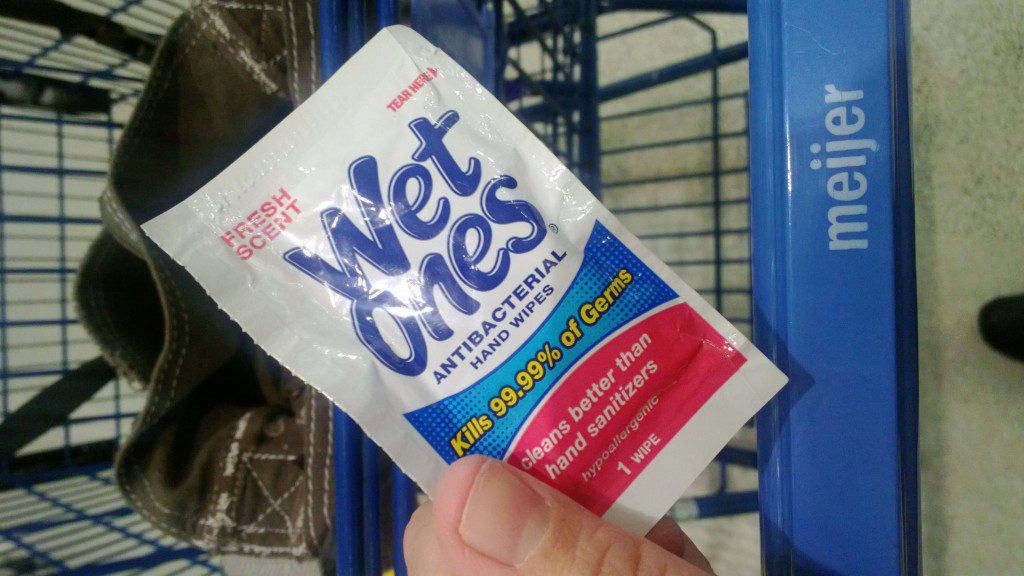 I always wipe down the cart handle at the grocery store. People use the carts that have been sneezing and coughing, that have been exposed to all kinds of germs and I don't want those germs hitchhiking home with me or Em. Using a Handi Wipe kills the germs so I no longer have to worry about them.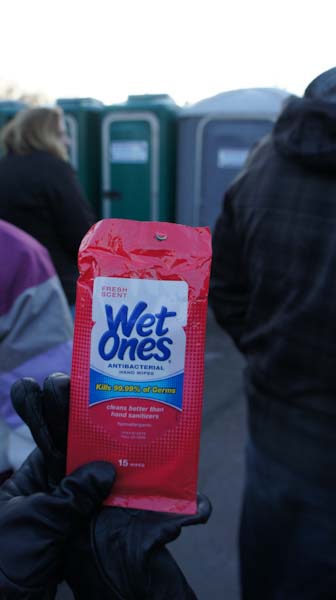 Winter festivals are another place I make sure I take my Handi Wipes. Â We were at a festival last night and thankfully I had my Handi Wipes to use before I ate and after using the porta potty (shudder–not a fan of those).
Using Handi Wipes has contributed to us not being sick this year as well as following these simple tips to keeping us healthy.
TIPS TO KEEP YOU AND YOUR FAMILY HEALTHY
Practice Good Hygiene for at Least a Week After a Cold:  Cold viruses can be found in nasal secretions of children for two to three weeks after the onset of symptoms. That's a long time for an unwanted guest to stick around!
Keep Your Immune System Healthy:Â Studies show that maintaining a healthy body weight with proper nutrition reduces risks of infection, and also may prevent inflammation (potentially damaging immune system hyperactivity).
Keep Up on Cold and Flu Germs: Colds are most infectious during the first two to four days people are infected. And you can't outrun their germs: droplets from sneezes can travel at a velocity of 45 miles per hour and cover a distance of 10 feet.  Wash your hands and face regularly; when soap and water is not available use Wet Ones® Antibacterial Hand Wipes to kill bacteria on your hands.
Don't Touch Your Face: Most cold viruses are spread by contact with surfaces through "self-inoculation" when hands pick up cold viruses, and then touch the nose or eyes to start an infection. In fact, a study of kids showed that a program to discourage touching the face reduced colds by nearly half.
disclaimer: I wrote this review while participating in an Ambassador Program for Mom Central Consulting on behalf of Wet Ones® Antibacterial Hand Wipes and received a promotional item to thank me for taking the time to participate.