This post brought to you by Avocados from Mexico. All opinions are 100% mine.

–
It's no secret that I absolutely love Avocados from Mexico. I could eat them every single day and I dont think I would get tired of them. I make awesome guacamole (if I do say so myself), but I love eating them just sliced up and served as a side dish for tacos, eggs, or whatever we are having for dinner. I know I can use them as an ingredient in many recipes, but I really love to eat them plain. They are so good!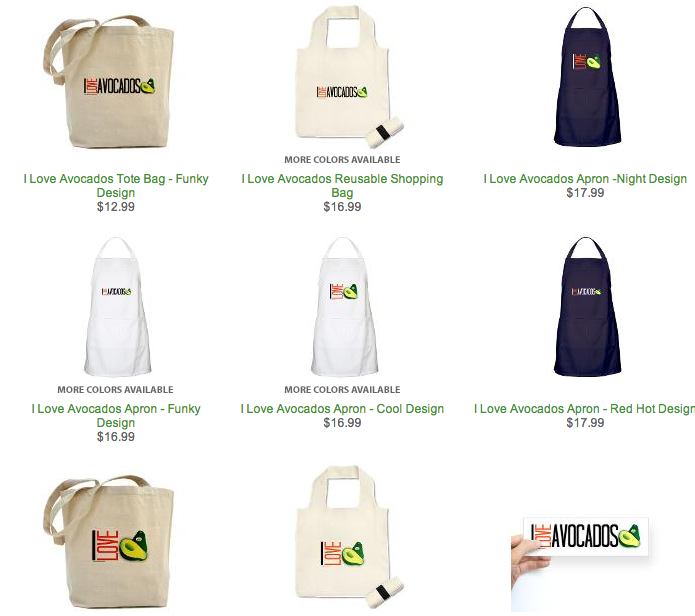 I was thrilled to learn about  the Avocados from Mexico Cafe Press store and their new 2013 line of clothing and gear. You can purchase aprons, tshirts, tote bags and more to show your Avocado love.  The Cafe Press store is so easy to use. Just click on your selection, pick size (if applicable), color, and quantity and add to your cart.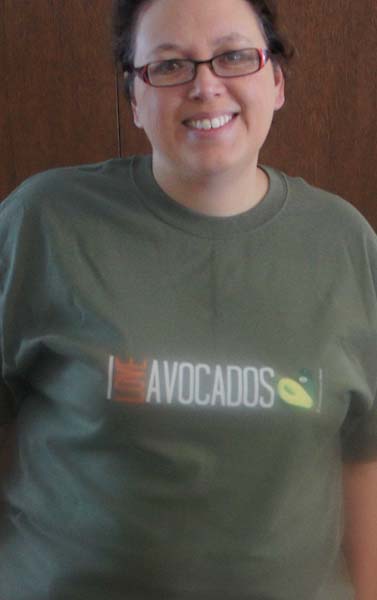 I ordered a t-shirt in military green. Not a fan of military green? There are lots of other colors to choose from including blue, red, kelly green, cardinal, brown, charcoal and more.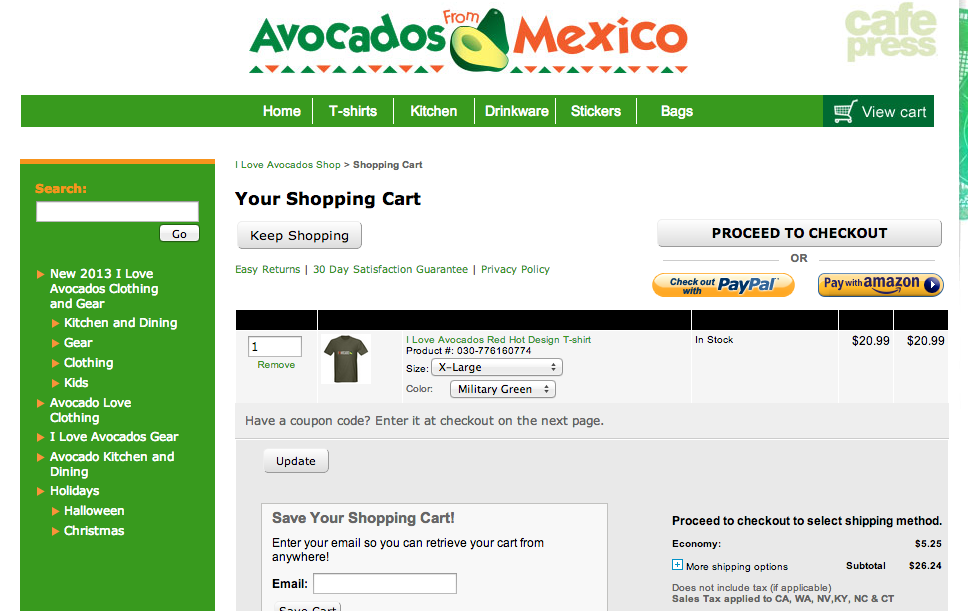 Checking out is as easy as 1, 2, 3. A few clicks and your order will soon be on its way to your house. Plus, you can use paypal to complete your purchase which I really appreciate. Shipping is reasonable as well and I can't wait for my tshirt to be here.
In addition to being able to buy great I Love Avocado gear from Cafe Press you can also share your love of Avocados with your friends on Facebook. The Share the Avocado Love Facebook app allows you to send virtual gifts, download ringtones, wallpapers, and screensavers, and for my blogger friends there are even blogger badges you can download and place on your blog.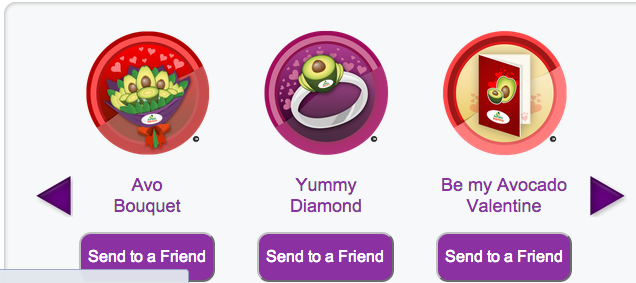 My sister loves Avocados almost as much as I do so I sent her a little Avocado bouquet via Facebook. She's lucky to have me for a sister

TWITTER PARTY ALERT
Mark your calendar now for the Avocados From Mexico twitter party on February 7th from 3:00 p.m. – 4:00 p.m. EST. There will be over $500 in prizes!!! Just follow @guacgrl or #iloveavocados to participate! I hope to see you there!