02.20.13
The following is a review by Nancy…..
We now have four, yes FOUR little girls in our house! My husband and I are committed to watching our pennies as there are now four girls to raise. To put it very straightforward our girls will probably never have American Girl dolls. It's just not in the budget with four girls. The great thing though is our girls don't really care. They want a doll that can look like them and be fun to play with.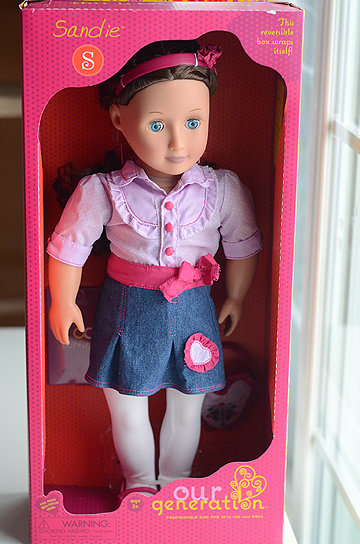 We want to be able to buy quality toys at an affordable price. Our eldest daughter had received an Our Generations doll for a present one year. We have been very pleased with the quality of the doll.
Our Generations dolls are certainly our go to choice for girl's dolls.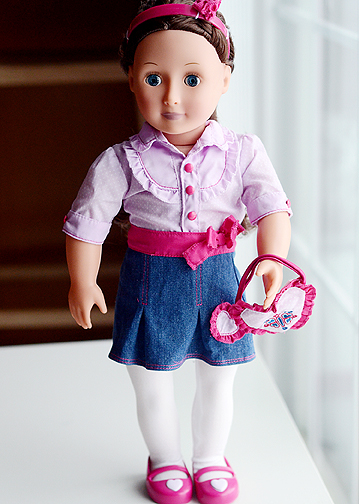 We were very happy to receive Sandie, Our Generation's newest doll. To say my girls were excited would be a total understatement! Sandie is absolutely adorable! My one daughter kept proclaiming "She looks just like me!".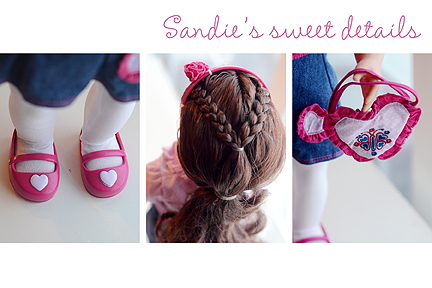 She has a lot of really sweet features. Her hair is done up really cute in braids with a really sweet headband. She has a tiny little heart purse which of course my girls loved having Sandie carry around. Sandie comes with an adorable outfit that conveniently has Velcro closures making it really easy for little girls to change the clothes themselves.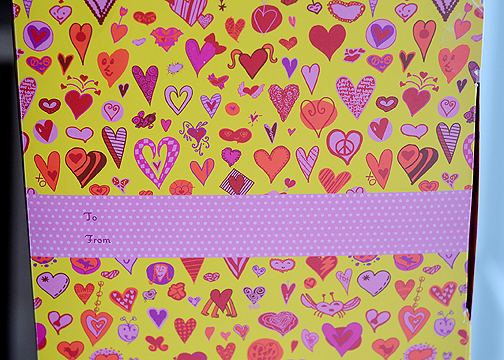 One really nice feature of the Our Generations doll packaging is that the reversible box wraps itself. I thought this was the coolest thing ever! There is no need to go out and buy wrapping paper to wrap the doll up. Another way to save a few pennies and also be environmentally conscious! Very clever and something I have never seen on any other toy.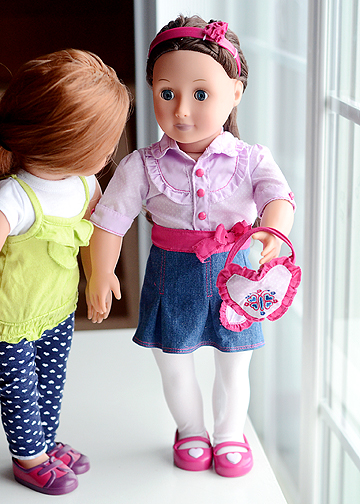 A fun feature on the Our Generations website is something called the "Wall of Hearts". Kids can go to the website and create their own heart image that will be shared with other Our Generation fans. Our Generations chooses hearts from the "Wall of Hearts" to be used on their doll packaging. I love that the company includes real kids in this process.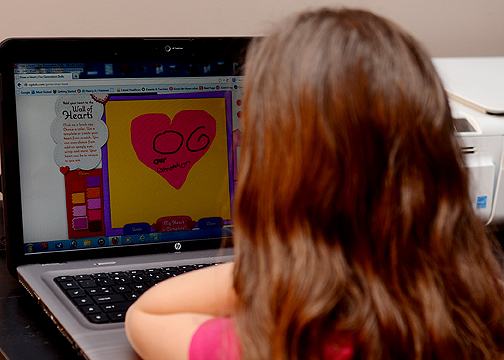 It's free to participate so send your child there today to check it out!
Learn more about Our Generations dolls on their website.