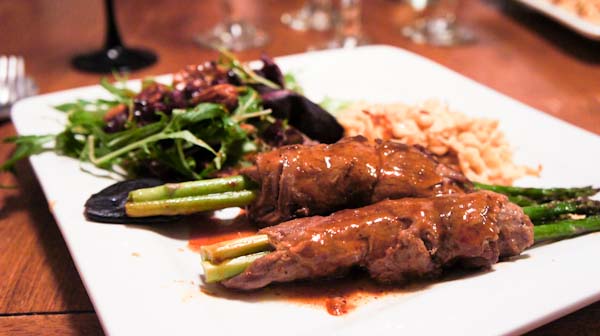 I recently won a prize package that included having a personal chef come to my home and prepare dinner for myself and 5 guests. I almost didn't accept the personal chef part of the prize. The thought of someone else coming to my house to cook for me felt awkward and strange. Plus, I'm not very good at sitting by and watching other people work. After talking to a couple friends though I decided to see how the other half live and scheduled my dinner date.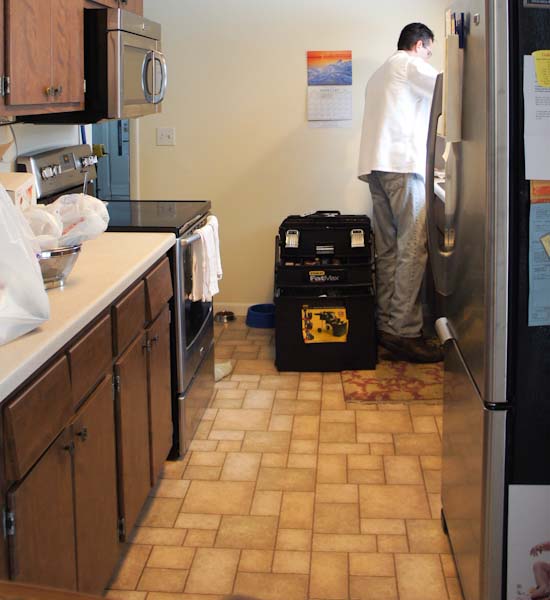 Arrangements were made and Chef Brad from Food2611 was scheduled to arrive at 4p.m. I spent a small amount of time worrying about my itty, bitty kitchen (put 2 people in it and its crowded), but I was assured that it wouldn't matter. The day of the party I scrubbed, cleared countertops and made sure the kitchen was spotless for the chef. (Chef Brad, if you are reading this…my kitchen is NEVER that clean–lol). I laid out clean towels and a clean drying mat. I wasn't sure what he might need so tried to be prepared. Luckily, when he said he would bring everything he needed he wasn't kidding.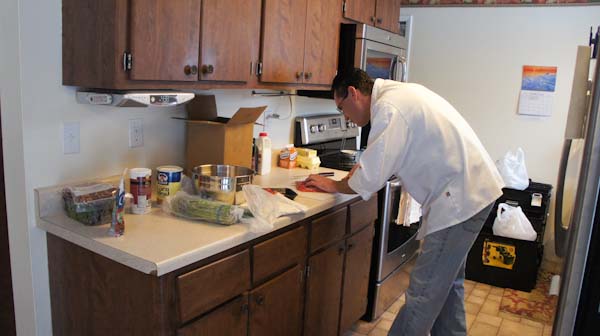 Upon arrival I gave Chef Brad the 2 second tour of my kitchen and offered to help carry stuff in. (See, told you I'm not good at sitting by). Offers to help were quickly declined and I was left to sit by and watch. There is only one rule when the Chef is in the house and that is to let him know before you step through the kitchen for your safety and his. Nothing like bumping into someone holding a hot pan or knife.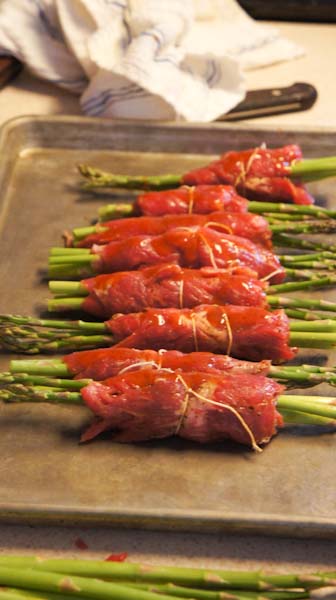 We chatted as he worked. Engaging in conversation is not a requirement for having a chef in the house, but I wasn't passing up the chance to have someone else to talk to for a bit. He worked quickly and efficiently and it was interesting to watch a pro at work. Oh, and the kitchen was never, ever messy as he cooked. I'm quite sure he had some kind of chef magic that kept the kitchen clean as he went. My kitchen usually looks like a small bomb has detonated after I cook. Hopefully, he sprinkled some of that chef magic before he left and it will stick.
My guest arrived and dinner was promptly served starting with an appetizer of polenta topped with shrimp and scallop. None of us had ever had polenta before and we all loved it. Very tasty and flavorful.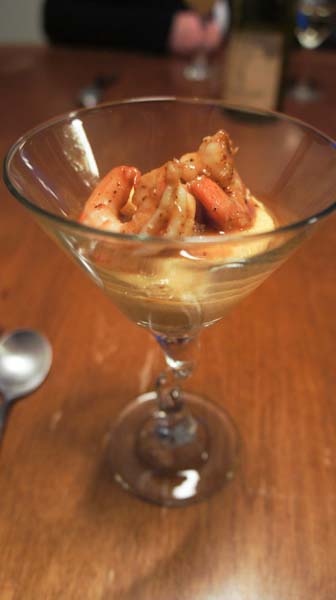 Next was the main course. It arrived at the table beautifully plated and smelling so good. The food was infused with rich flavors that done a little happy dance in my mouth. It took me a while, but I finished everything on my plate. I should have stopped half way through, but it was so delicious!!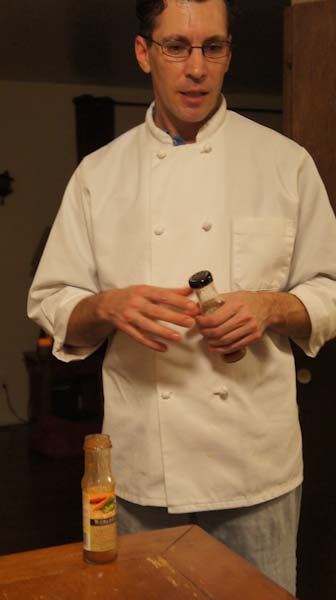 Before each course Chef Brad told us what he was serving and the World Food sauces that he used. He would ask if we had any questions and was happy to answer.  While we were indulging on mouth-watering food Chef Brad cleaned up and carried boxes back to his car.  By 7:30 he was on his way back home and we were left with just a memory of a fantastic meal prepared by one hell of a chef.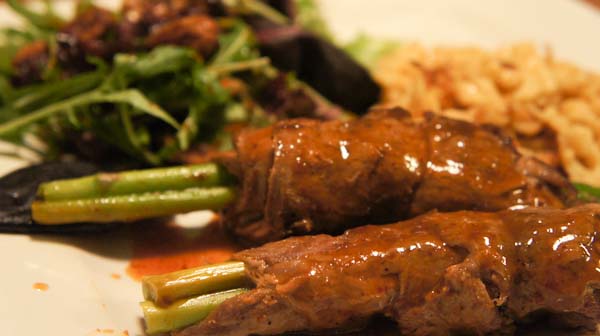 Living the life of the other half for just a few hours was an amazing treat. It confirms what I always knew….the other half lives very, very well. I'm convinced that having a personal chef is the way to go. Seriously, amazing food AND no clean up. Heaven. Angels sang. My taste buds wept. It was an indulgence that I'm not soon to forget. Sadly. freelance writers don't usually make enough money to hire personal chefs so I'll be living on the memory unless I win another prize.
You can find out more about Chef Brad from Food 2611 here
.
Recipes from our dinner will be shared soon and I will link to them on this page.
Big thanks to World Foods and Chef Brad for an unforgettable evening.