01.27.13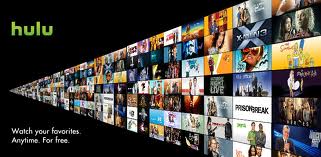 We don't watch a lot of tv, but around the middle of winter it seems like we settle in and become coach potatoes. What can I say, it's freezing cold outside and there is SNOW! I'll stay inside thank you very much.
Thank goodness for Hulu  so that I can watch the shows when I want. So….here's what been on at our house: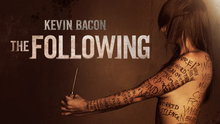 The Following with Kevin Bacon
Synopsis: "When notorious serial killer Joe Carroll (James Purefoy) escapes from death row and embarks on a new killing spree, the FBI calls former agent Ryan Hardy (Kevin Bacon) to consult on the case. Having since withdrawn from the public eye, Hardy was responsible for Carroll's capture in 2003, after Carroll murdered 14 female students on the Virginia college campus where he taught literature. Hardy is a walking textbook of all-things Carroll. He knows him better than anyone; he is perhaps Carroll's only psychological and intellectual match. But the Ryan Hardy who broke the Carroll case years ago isn't the same man today. Wounded both physically and mentally by his previous pursuit of this serial killer, it's been a long time since Hardy has been in the field. This investigation is his redemption, his call to action." (Hulu)
My Thoughts: Full of suspense and had me on the edge of my seat. I'm not one to talk to the tv, but this show had me yelling "Kill the SOB, Double Tap, Double Tap…haven't you seen Zombie Land. Put one in the head!!!" Yeah, not my proudest moment, but thats the kind of emotion that The Following brings out. That was just episode 1. Kevin Bacon does a stellar job and I look forward to seeing him develop his character over the course of the series.
Watch It: Yes
Network: Fox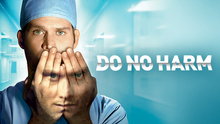 Do No Harm
Synopsis: "Dr. Jason Cole is a highly respected neurosurgeon who has it all – a lucrative career, confident charm, and the gift of compassion. But he also has a deep, dark secret. One morning, when he wakes up disoriented in a wrecked hotel room amidst several near-naked women he's never seen before, he knows one thing: it's happening again." (Hulu)
My Thoughts: Interesting concept. Two personalities in one body a la Jekyl & Hyde. One personality is a renown surgeon the other is his evil twin. The lead character does a great job playing two roles, which has to be difficult. Each personality has a different love interest so it will be interesting to see how the writers develop the story line. We really enjoyed this program and will definitely watch it again to see how the story progresses.
Watch It: Yes
Network: NBC
Do No Harm Premieres Jan 31, watch the first episode on Hulu Plus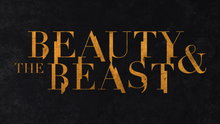 Beauty and the Beast
Synopsis: "Catherine "Cat" Chandler is a smart, no-nonsense homicide detective, who is haunted by her own tragic past. When she was a teenager, Cat witnessed the murder of her mother at the hands of two gunmen. Cat would have been killed too, but someone – or something – saved her. While investigating a new case Cat and Tess discover fingerprints that lead to a handsome doctor named Vincent Keller, who was reportedly killed by enemy fire while serving in Afghanistan in 2002. Digging deeper, Cat learns that Vincent is actually still alive. For mysterious reasons that have forced him to live outside of traditional society, Vincent has been in hiding for the past 10 years. With the help of his childhood friend J.T. Forbes, Vincent has been able to guard his terrible secret – when he is enraged, he becomes a terrifying beast, unable to control his super-strength and heightened senses. As she slowly comes to terms with Vincent's monstrous alter-ego, Cat senses she can trust him in ways she hasn't been able to trust any man before and, despite the obstacles between them, she realizes that she's safer with him than anywhere else." (HULU)

My Thoughts: I liked the premise of the movie, but couldn't watch more than 15 minutes of it. Awful acting, even worse camera angles. Do yourself a favor and watch something more worthy.
Watch It: No
Network: CW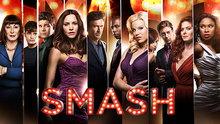 SMASH
Synopsis: "There's nothing more exciting than the opening night of a hit Broadway musical, except maybe what happens getting there. While Wicked and The Lion King pack audiences in on the Great White Way, Julia and Tom, a successful songwriting team played by Debra Messing and Christian Borle, begin work on a new musical based on the life of Marilyn Monroe. When a tenacious producer (Anjelica Houston) jumps aboard, so begins the difficult task of casting the silver screen icon." (Hulu)
My Thoughts: I have been patiently waiting for season 2 of Smash. I was completely hooked all through Season 1 and it was the one do not miss weekly program. Bombshell is making its way to Broadway and the tension is building between all the characters involved. I love all the story lines happening in this smash hit!
Watch It: YES!
Network: NBC
Smash comes back to NBC on Feb 5th with a 2 hour premiere. Catch the first hour on Hulu now.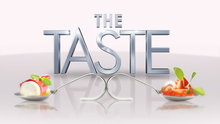 The Taste
Synposis: "Four culinary experts each mentor a team of competing pro and amateur cooks as they vie to turn out the tastiest dish." (Hulu)
My Thoughts: Great concept and I usually love all programs about food plus The Taste has some of my favorite chefs, but I'm just not sure if I will watch this again. It felt a little set up to me. They are passing up really great tastes because of minor technicalities and I started to get the feeling that all the contestants have been pre-selected and they are going through the picking process just for TV purposes. That's just my opinion of course and I tend to be hyper critical, but it just felt too Hollywood.  Additionally, a lot of advertisements, a lot. So many ads in fact that I ended up turning off the show about half way through because I couldn't take it anymore.
Watch It: Maybe.
Network: ABC
Leave a comment letting me know what you are watching this winter. I'm always looking for new to me shows.