12.20.12

Win Your Way is part of the Shop Your Way Rewards program and gives you the chance to win points to spend on the Shop Your Way site. Â It is so easy to enter the giveaways and there is such a nice variety of sweepstakes to choose from that you'll be sure to find more than a few that interest you.
I found the Cookie Gadgets sweepstakes to enter. Â 10,000 points will buy a nice gadget for holiday baking. It's so easy to enter. Just browse the "Bed, Bath, & Home" department of the Shop Your Way site and recommend 3 of the items to your friends. That's it. Plus, browsing kitchen departments is always fun so its definitely not a hardship to enter this sweepstakes. Â I found a beautiful cookie jar that I wouldn't mind setting on my counter.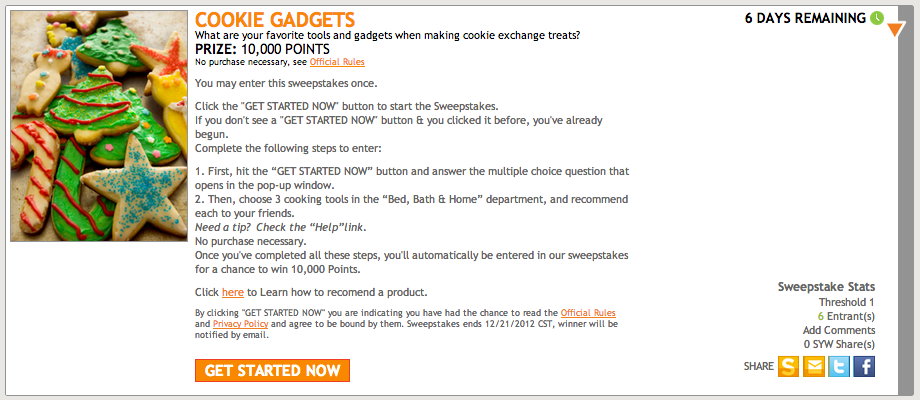 I also entered the Reap the Rewards Sweepstakes. I'll take any opportunity to win a trip! This 2 night trip, includes round-trip air to LA. Hotel, theater tickets, spending money, and much more are also part of the prize. This trip has an approximate value of $4,000. Â How much fun would it be to just dash off to LA for a couple days. That would be a pretty nice break from everyday life.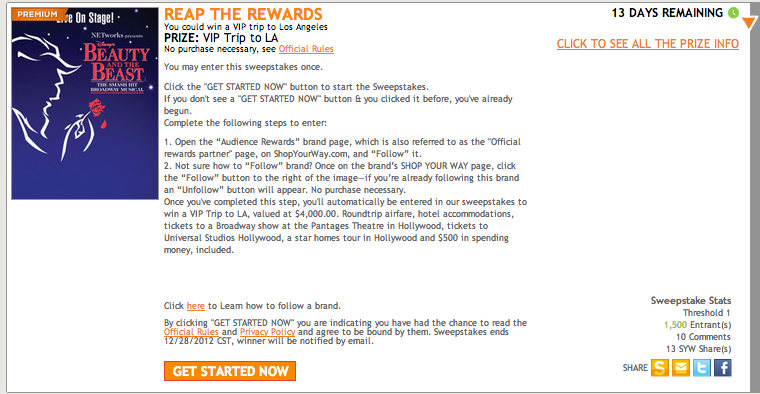 The sweepstakes are so easy to enter. Â The majority of them just require you to answer an easy survey question and then browse and "like" your favorite items. Within just a couple minutes you can enter any of the Win Your Ways sweepstakes.
Do I have your interest yet? Here are some other curent giveaways: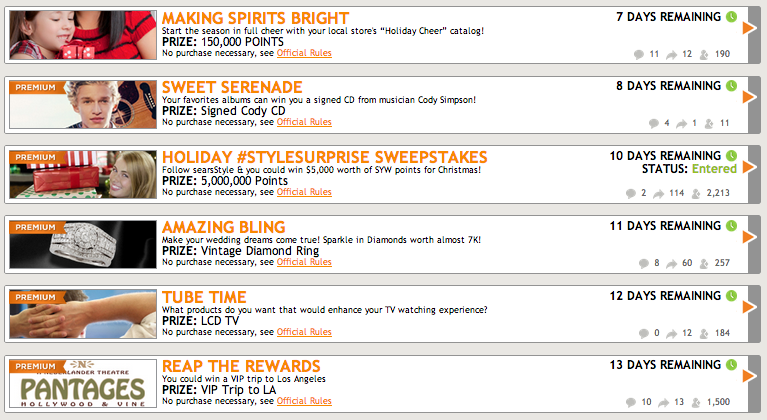 Do you see any giveaways that you want to enter? What are you waiting for click here and start entering today!
There is no purchase necessary to enter the sweepstakes. See here for details.
This is a sponsored post with http://brandfluential.com, I am a Win Your Way blogger, though all opinions are my own.